THE LT 4x4 DE VRIES
De Vries was a Dutch company that converted vairous makes of cars into 4x4, among which the Volkswagen LT. They converted the LT under license of Sulzer for the Dutch VW importer PON. So in Holland one couldn't get a Sulzer build by Sulzer, it was always build by De Vries.
Exact production number are not known but they build at least 3.
De Vries participated everal times at rallyes like e.g. the Paris-Dakar rallye in 1983.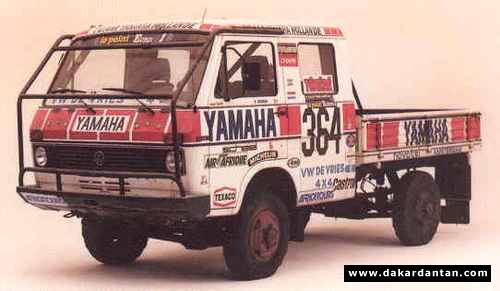 In 1994 , Frits Kiggen supported the Yamaha team with the De Vries Doka.
Here's the VW Holland brochure for the LT 4x4 "Sulzer" build by De Vries :