Syncro 25 years - 2010 - Mammutpark
initiated by busman.be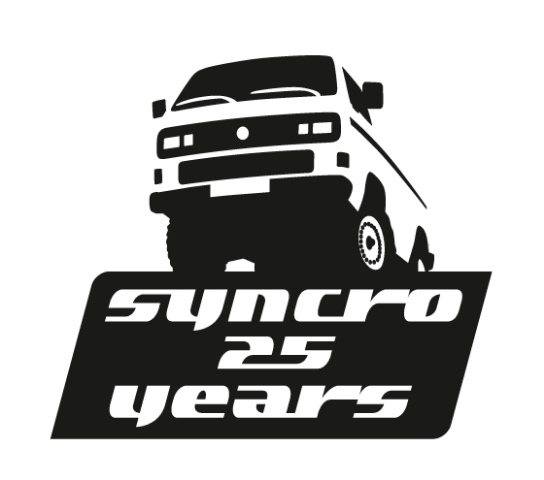 Begin 2009 Busman took the initiative to organise a big celebration for 25 years of syncro in 2010. Therefore we contacted all the syncroclubs and syncroforums in Europe. The idea was not only to celebrate 25 years of syncro, but also to show VW what a great vehicle they build 25 years ago, convincing them that there was still no alternative for this niche market and trying to convince vw to commercialize a real successor for the T3 syncro. VW realizes TOP DOWN product development has had it's best time. When you want to become the largest car manufacturer in the world (that's their goal), you need to listen to the market. This is called BOTTOM UP development. So yes,we succeeded : end 2010 VW launched the T5 Rockton and end 2014 they launched to T6 Tristar prototype !

So, end 2009, a delegation of European syncronauts from Germany, Belgium, France and the UK went to Volkswagen Commercial Vehicles to try and get Volkswagen involved in organising a big meeting to celebrate 25 years of syncro.
VW was enthousiast about our initiative and promised us to come with a lot of cars. One of the cars we wanted them to show at syncro25years was the brand new VW Amarok.
Busman propeoed VW to keep a Design contest at the meeting to gather ideas for a new very offroad worthy Transporter which could be the real follower of the T3 syncro.
Begin 2010 VW Commercial Vehicles promised us to launch a new T5 4x4 which would be the answer to our request : a worthy successor for the VW T3 syncro. We had to keep it a secret off course :-)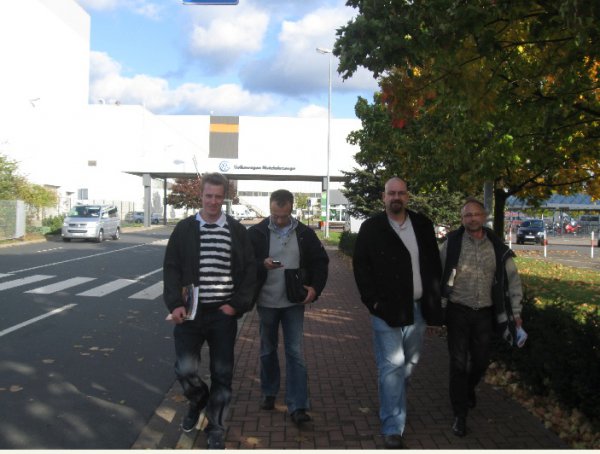 In may 2010 we organised the syncro25years meeting. This was a real international meeting organised by clubs from all over Europe, which made it really unique.
VW showed up with 30 cars, one of them was the brand new VW Amarok, the very first one in Europe. We had the European scoop at the meeting ! The Amarok VW showed at syncro25years came straight from the DAKAR 2010 rallye and was the very first Amarok in Europe, arriving only two days before the meeting started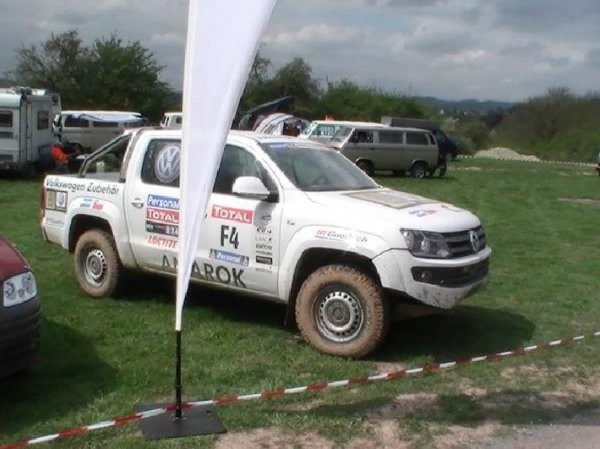 At the meeting, Evamaria Deisen, a young German Industrial Designer won the Design Contest. She made a very professional design with lots of drawings and even a scale model. We presented the model to VW as a gift and they took it with them to Hannover.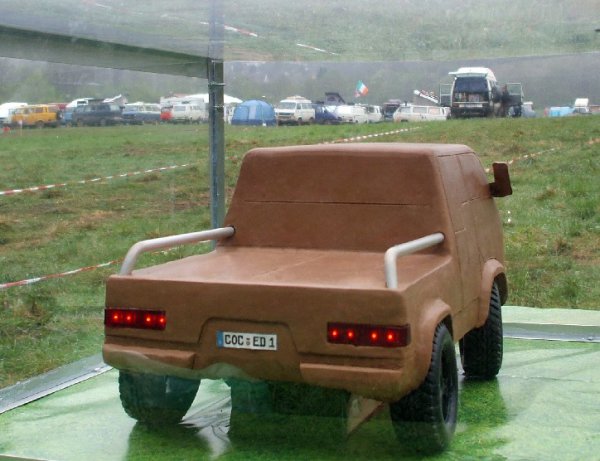 For more information on Evamaria Deisen's design go to page dedicated to her design