THE LT 4x4 NORIKER
by Volkswagen and Steyr-Puch
The Noriker, named after an Austrian type of mountain horse, was developed by Volkswagen and Steyr-Puch (who also developed and build the T3 syncro) in compitition with the Mercedes Unimog and the Steyr-Puch Pinzgauer. The Noriker had portal axles, just like the Unimog and the Pinzgauer; so it came with great ground clearance.
Unfortunately it never made it to production, Volkswagen and Steyr-Puch studied both the civil and military market and decided not to take it in production. Therefore only 9 prototype Norikers were build.
Below you find Steyr Puch's brochure on the Noriker.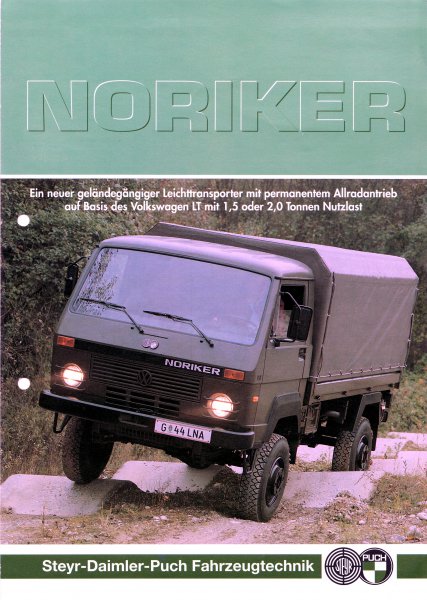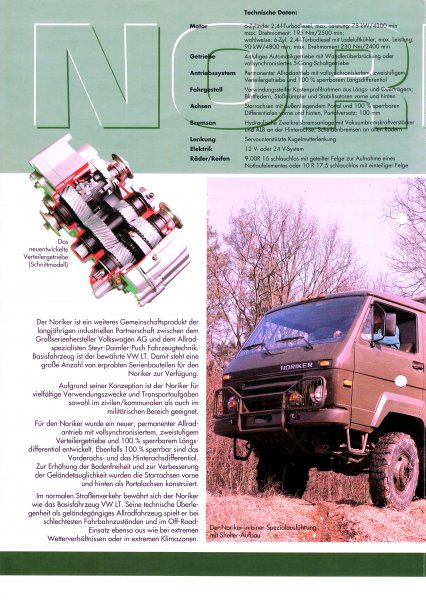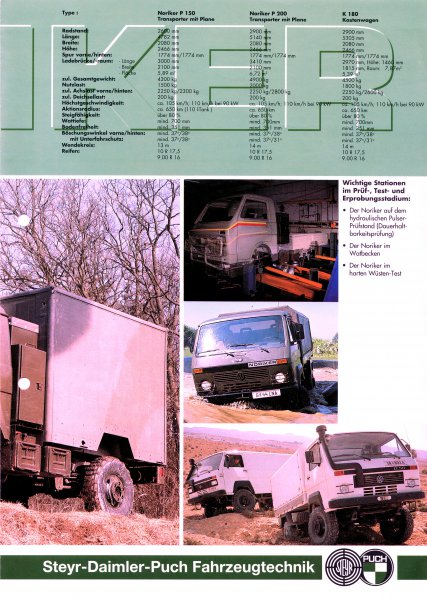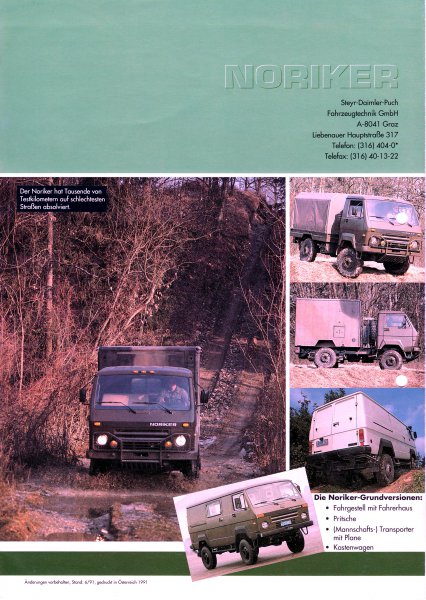 wading depth and angles :