THE 16 INCH SYNCRO WAS NEVER BUILD IN RIGHT HAND DRIVE, HOWEVER.....
Over the years we've had quite some rare cars. Two of them were factory original 16 inch double cabs. I found them in Germany. Both were white and first registration 1994. I fitted a Vindic Hardtop on the first one and an Alusingen canopy on the second. One went to the UK an one to Ireland.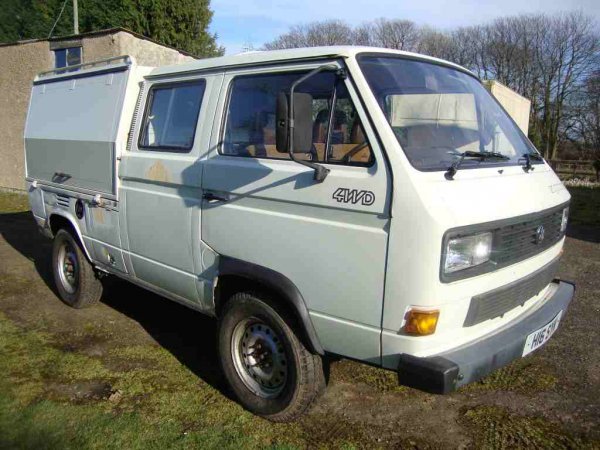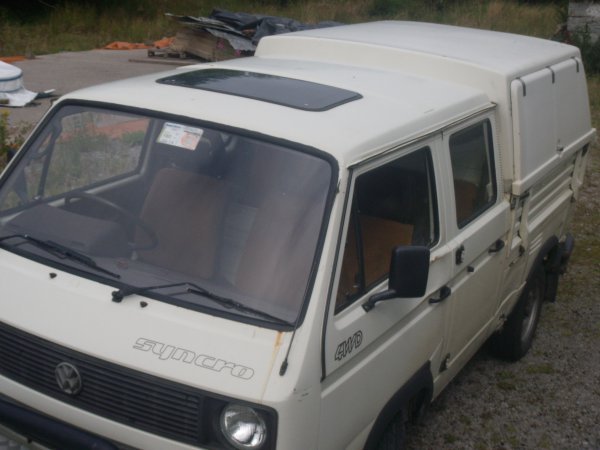 Here's an article about one of them :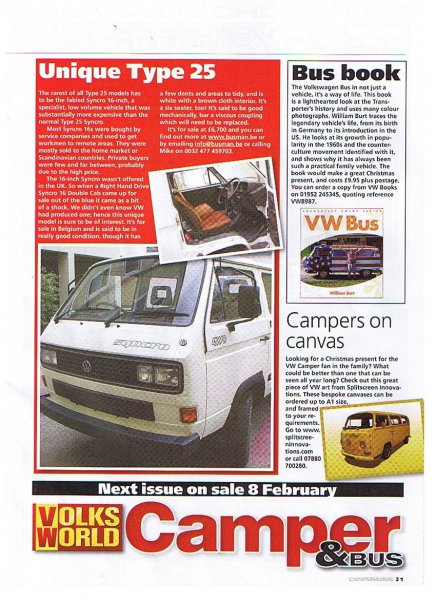 Two more RHD were sold in the UK that I know of. A red doka and a 16 inch Jagdwagen which is till owned today by it's first owner.
Another one was found in South Africa.
Two are known to be imported in Australia :
THE DARWIN RALLYE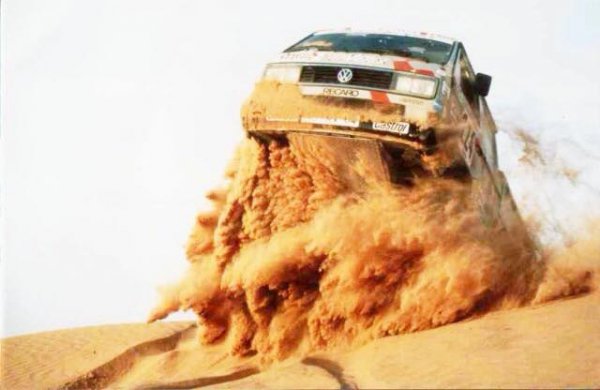 In 1990 Volkswagen participated in the Sydney to Darwin Rallye with two 16 inch syncro's, a Trakka camper and a Double Cab. After the Rallye, they stayed in Australia. The double cab had dual shocks front and rear !