the jagdwagen (Hunter)
Although we all know the pictures of the VW T3 syncro Jagdwagen brochure, the Jagdwagen was not a "model" like e.g. a Tristar, Magnum or Bluestar. It's actualy more a list of options you could get on your syncro : a Schaemueler winch, a bullbar, rollbar, exterior roll cage, bars on the dropgates, gun rack in the cabin, two seperate seats at the rear, gun drawer in the tresor, sliding windows at hte rear, spare wheel carrier behind the cabin,....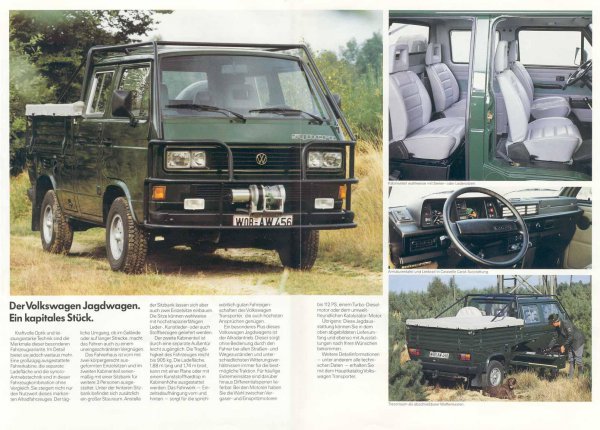 So a Jagdwagen can actualy have any colour and could be a double cab, single car or a bus. A Jagdwagen could be a 14 inch or a 16 inch syncro. This e.g. is a real Beast : a 16 inch oettinger WBX6 with big steel sliding roof, Jagdwagen winch and Jagdwagen gun rack behind the driver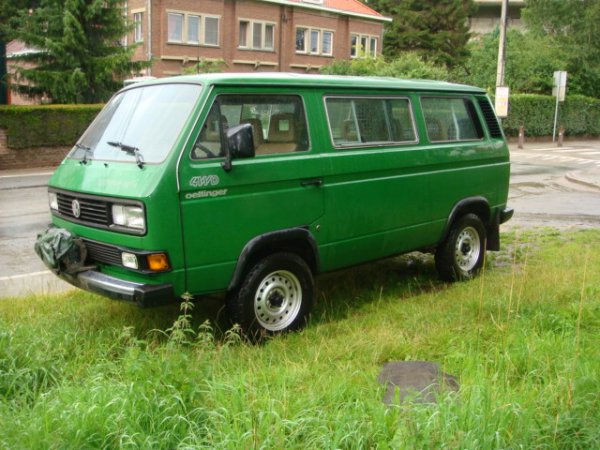 You could maybe define a Jagdwagen as a syncro that came from the factory with one or more of these typical Jagdwagen options installed. But apart from VW there was also another company where you could get your syncro modified to Jagdwagen later on (see later)
The Jagdwagen on the brochure is in dark green, but most Jagdwagens we know are light green.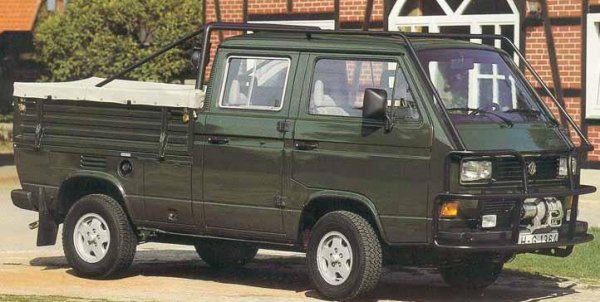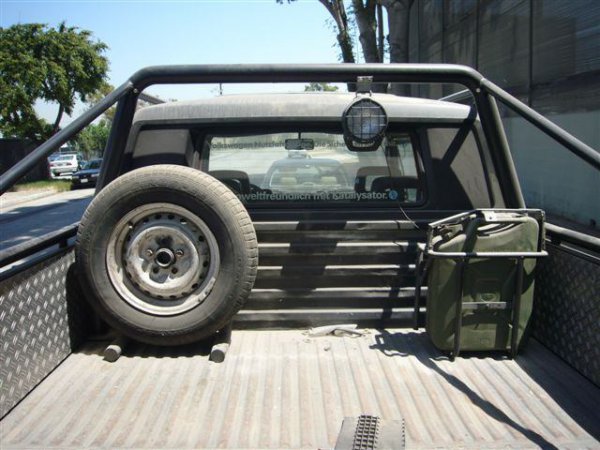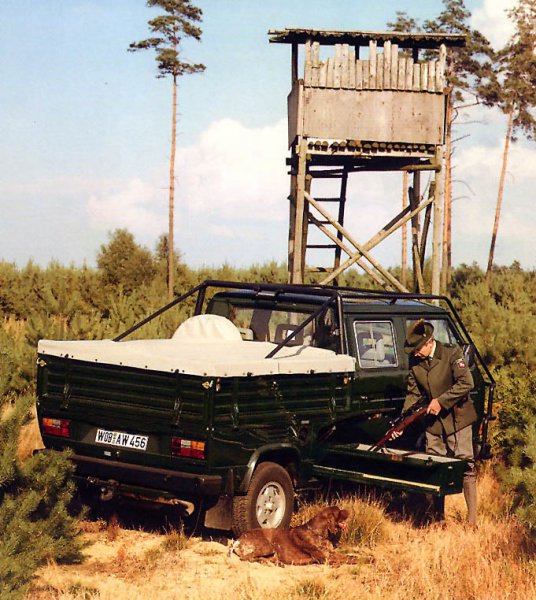 The way to tell if a car was modified in the factory is to look at the paper tag under the dash, next to the fusebox or in the service manual. If a car was modified e.g. to police car or to Jagdwagen, it got a sticker from the KD Werkstatt (kundendienst werkstatt or customer service factory), which was a special devision in Hall 33. There VW converted special orders, such as the Jagdwagens. So if you've got a T3 with Jagdwagen options on it, and if it has this "sonderausstattung" sticker, you could say it's a factory oriignal Jagdwagen.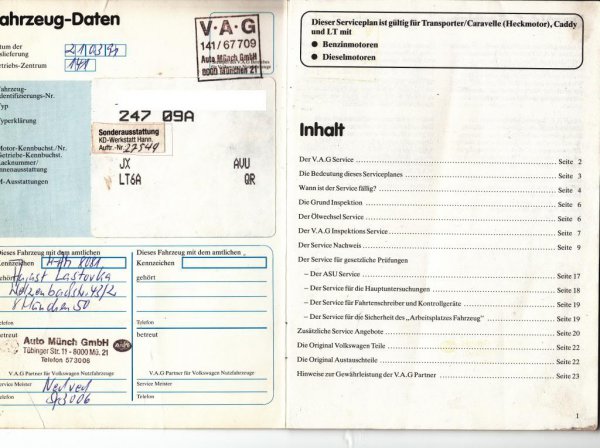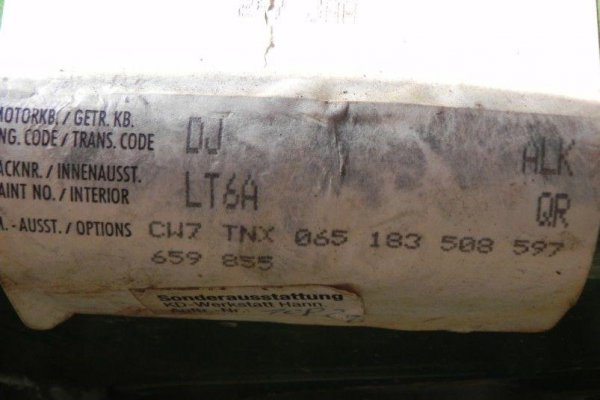 Here's some more pictures of Jagdwagen details :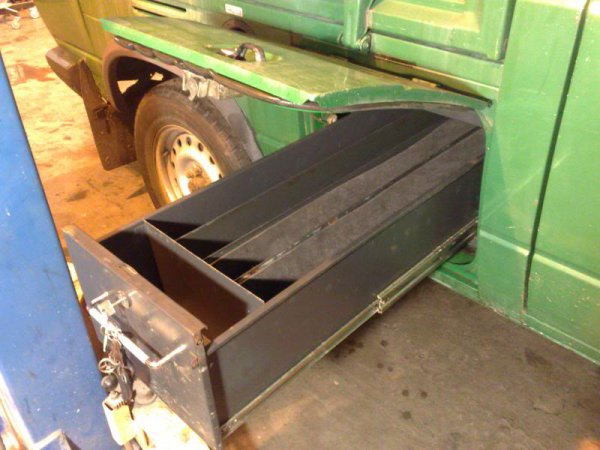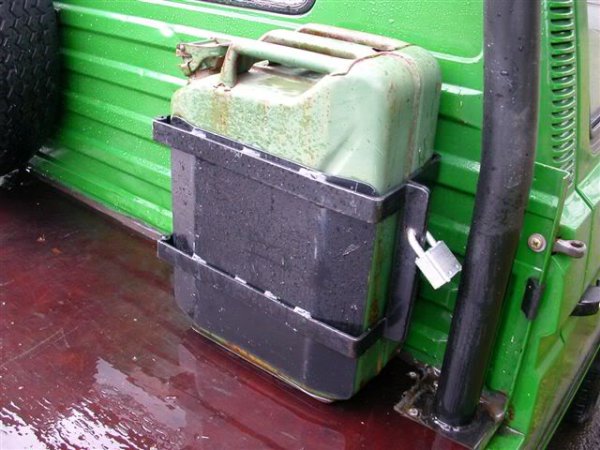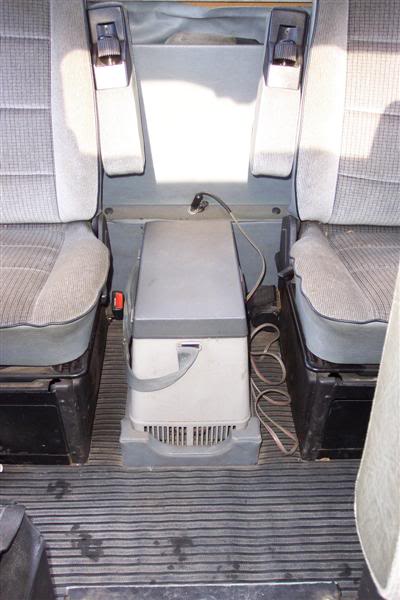 You could also have your syncro modified afterwards to jagdwagen by the Techau company :